The weekly legislative report from Rep. Alan Powell
Last week, the House passed several pieces of legislation on the House floor, including important measures like the Amended Fiscal Year (AFY) 2019 budget and an adjournment resolution that sets the legislative calendar for the remainder of the session.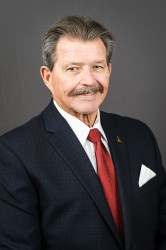 The House version of the AFY 2019 budget prioritizes areas like our children's safety and well-being through new school security grants, improving mental health services for high school students, and supporting our growing foster program. The House's amended budget also includes important funding for our K-12 education needs, health and human services, and additional funding to support Georgia farmers impacted by Hurricane Michael.
I'd like to discuss HB 109 regarding The Teachers Retirement System, as I have received many calls and emails. This legislation came as the result of an independent audit by the State Department of Audits and Accounts concerning the future integrity of Teachers Retirement System (TRS). 
My concern and obligation is to make sure all state retirement systems remain solvent and financially sound for the benefit of its members. Due to changes with the increasing number of retirees with salaries much higher than ever anticipated when the system was put in place, it is necessary to prepare for the future fiscal soundness of this system.
If passed, this legislation will have no effect on any current member of TRS retiree or current employees. It only affects employees hired after July 1, 2019.
As the former Chairman of Public Safety and Homeland Security, I am pleased that Governor Brian Kemp has appointed Vic Reynolds to be the new director of the Georgia Bureau of Investigation. Reynolds, being a former police officer, chief magistrate judge, prosecutor and criminal defense attorney will do an outstanding job.