Skittles: Young Calico Cat Available for Adoption at Hart Co Humane Society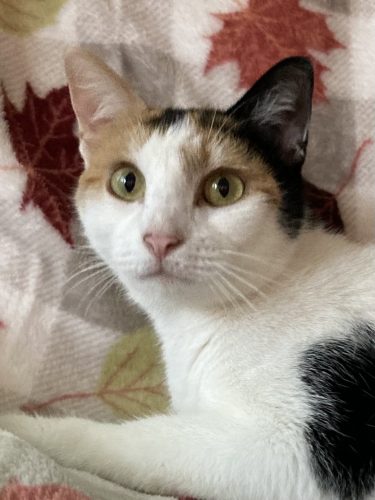 Sweet Skittles is a beautiful two-year-old, female calico.
This very affectionate mom was turned in to Northeast Georgia Animal Shelter with her newborn babies, sadly the kittens did not survive.
Skittles has been fostered in a private home with other cats and gentle dogs.
She is spayed, microchipped, appropriately vaccinated, feline leukemia/FIV negative, and treated for parasites.
She is available to be adopted to an inside always home where she will not be declawed.
Applications to adopt can be found at harthumane.org, for more information please call/text 706-436-0965 or email [email protected]
The Hart County Humane Society is a volunteer rescue organization. We receive no funding from any government agencies or other groups. We are a 501C3 non-profit organization. Donations are desperately needed to fund our foster/rescue and spay/neuter programs. Donations can be mailed to P.O. BOX 1062 Hartwell Georgia 30643 or be made online through pay pal at harthumane.org. Please help us help the animals in our community.