Adopt a Shelter Pet – Avoid Chain Pet Shops if Looking for a Pet at Christmas
If you are thinking about adopting a pet at Christmas, avoid pricey pet shops that often get their puppies from midwest puppy mills.
These puppies are often sickly because they come from filthy conditions where the mother dog is literally bred to death.
Instead, consider a dog or cat from your local animal shelter or humane society.
You will be saving a life and giving a deserving dog or cat a new lease on life and a life of love and care.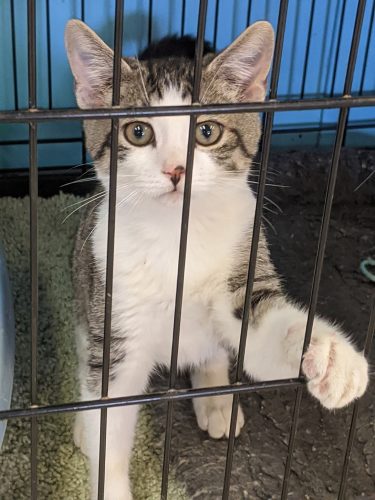 The Northeast Georgia Animal Shelter in Lavonia has a lot of wonderful dogs and cats who have been there for months waiting for their forever homes.
Their adoption fee is $55 for dogs, $45 for cats, which includes their first set of shots, deworming and a spay/neuter certificate.
They are open Tuesday-Saturday (closed for Christmas) from 11a – 4p and are located on Bear Creek Road in Lavonia. Their number is 706-356-5363.
And remember, adopting a dog or cat is a lifetime commitment – the animal's lifetime. So, if you are considering adopting a pet for a loved one for Christmas, it's always better to let them pick out their own pet.
So, instead, consider purchasing a gift certificate from your local animal shelter or humane society for them. Then they will be able to pick out the perfect furbaby for them.
More dogs and cats are dumped at shelters right after Christmas because they were given to someone who didn't want them. Always let friends and loved ones choose their own animal companions.